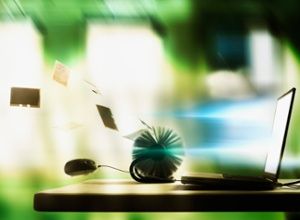 With many of the continuing innovations in technology for work-based applications, people may think that BUSINESS CARDS are unnecessary. However, think about a business cards in the same way you may think about your resume. The only difference is you are giving people a little taste of who you are and what you do. First impressions are key to getting that job you're after or promoting your budding small business.
You cannot grab someone's attention effectively enough with a plain white background and black Arial text anymore. What do you do? How do you give people a good first impression if you do not know where to start?
Unique designs that can include anything from FOIL STAMPING and custom DIE CUTTING are great if you're adventurous enough to professional design your own business cards. If you don't have a mind for design, hire a professional graphic designer. If you want people to be able to instantly find your website on the Web, consider adding QUICK RESPONSE (QR) CODES, which are beneficial because they can be used to advertise a special promotion or new product on your website. This will help increase your traffic on your website and sell your product.
Maybe, it's not just the business card that you need help with, maybe you need help with branding your new small business? A logo will definitely help make a great first impression of your business.
Spectrum Printing Company offers GRAPHIC DESIGN and many available papers of various weights and finishes for business cards. We're always here to help, so CONTACT US or give us a call at (520) 571-1114.