Quick Response (QR) Codes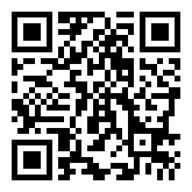 Added convenience
Why not hang a Quick Response (QR) code next to your products and make shopping easier for your customers? Spectrum Printing can create and print your QR codes on postcards, flyers, business cards, labels, packaging/specialty boxes, and anything else you'd like so you can direct your customers to specific product details and information on your website when they scan the QR code with their smart phone.
Create a link to your website
We can help you make QR codes to advertise for a special promotion, offer an additional discount, drive traffic to your website and supply more information to your customers. Creating QR codes and using them effectively is one enormous way for your company to take advantage of a growing mobile world and the potential of your business.