Careers with Spectrum Printing Company in Tucson, Arizona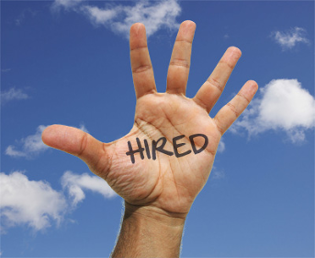 We look for many qualities in the individuals we hire -- a strong work ethic, the ability to communicate effectively, a high level of organization, strong interpersonal skills, and so on.
Regardless of an applicant's qualifications, we always look for one attribute in particular -- the desire to provide high quality products with excellent customer service. We can train people how to work with clients or run pieces of equipment, but to have passion for customer service and pride for your work takes a unique individual.
If these are qualities you possess, we're sure you'll find a rewarding career with us. We supply our team with the latest technology, afford them the best training available, and provide every opportunity for growth within our company.
Employment Opportunities
We're always looking for the right team members. If you know you have skills and experience that would complement our team, submit your resume.
CURRENT ADMINISTRATIVE OPENINGS:
Client Success Manager

Make a difference to our clients – be their "Go-To" person for printing, mailing, and marketing.

Are you a good conversationalist and an even better listener? Do you possess good business instincts? Can you conceptualize manufacturing processes? Is attention to detail one of your natural abilities? Are you a critical thinker with a head for numbers? Do you multi-task with ease and thrive in a fast-paced environment?

If so, then bring those attributes and we'll teach you what you need to know to guide our projects - from estimation through completion. While prior experience in the printing industry is nice, it is not at all a pre-requisite. A passion for serving clients along with a basic knowledge of Excel and Word are required.
CURRENT PRODUCTION OPENINGS:
General Production Staff

Those willing to learn as well as those with experience are encouraged to contact us to fill positions in the production areas of our shop.

• Applicants will need to have:
• Mechanical ability or inclination
• Maturity
• A strong work ethic
• Skill with measuring and numbers
• The ability to conceptualize
• A desire to learn