Graphic Design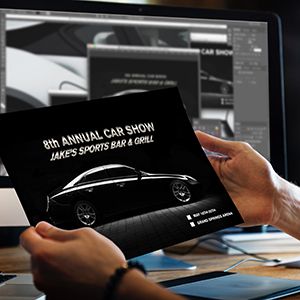 Create what you've always imagined
Your imagination teamed with our creative design team results in a boost for your marketing campaign. We can help your company grow with our creative services. Whether you're designing a custom brochure, newsletter, annual report, or postcard, our creative design services are here to help you with layout, graphic design, typesetting, color correction, and logo design. We will deliver that perfect, consistent look for your brand. We can even deliver a full-color proof before printing your final project so you can be sure everything is formatted to your specifications.
LOGOS
Elevate your brand with a new identity
Need a logo for a new or existing business, or to brand an upcoming event? Our creative team and logo design services are the answer. Let us design a logo you'll be proud to show your clients, prospects and business associates. We'll work with you to create the company logo you'll love and help you incorporate it into your brand identity package, business cards, guides/handbooks, manuals, event tickets, fundraising materials, and all other business forms.