Self-Mailers Printing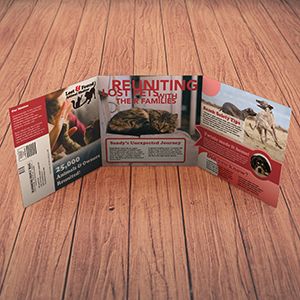 Communicate directly with your audience
We offer a large variety of self-mailers printed on cover stock or bond papers. A mailer can be a folded piece, booklet or postcard and can include a survey that has a perforated edge for information to be detached and mailed back to you. Mailers can be used as brochures for your company or even as invitations with envelopes included for your guests to return replies and meal reservation slips.
Launch your campaign
Self-mailers are an effective way to promote your products and services and generate leads through direct mail campaigns. From mailing list acquisition to the design and mailing of your piece, we'll help you develop and execute an effective new marketing campaign.