Pressure Seal Mailers Printing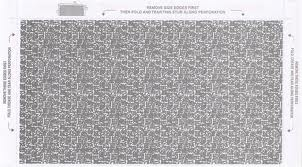 Optimize your mailing needs
Eliminate the need for an envelope with our versatile pressure seal mailers. Your information is printed on the document, and when it's folded and securely sealed, the document doubles as the envelope. These versatile mailers are great cost savers and support greater productivity as you save time and money by eliminating the need for organizing, stuffing, and matching with envelopes.
Ideal for any business
Pressure seal mailers are a great solution for financial statements/invoices, past due notices, tax notices, pledge acknowledgements, and marketing promotions. You can also choose to send pressure seal mailers with our direct mail services as part of a complete direct mail campaign. With our print and mail service, we can address and mail your materials for you at the lowest postage rates available.