Carbonless Forms Printing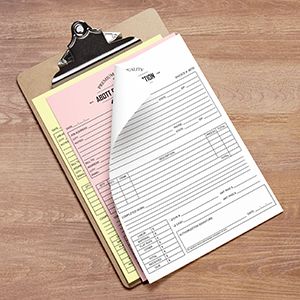 Quick results
If your business needs carbonless / NCR forms, Spectrum can help. We have multiple-part carbonless forms in stock for quick turn-around times. We can print your custom carbonless forms in black ink, number in red, and put your full-color branding on all every sheet.
Make your business stand out with extra details
Have your contact information, logo and/or special offer printed in color on your business forms so they stand out. We can customize each copy of our carbonless paper and NCR forms so you get exactly the detail you're looking for on your order sheets, patient information sheets, contracts, invoices, sales agreements, and other important documents.