Name Badge Printing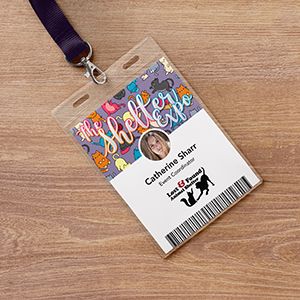 Custom Name Badges
Name tags can be custom made and personalized for a name badge holder or printed on peel-off label stock. Personalized name tags can be preprinted for event reservations, but if you're unsure of exactly who will be coming to your event, blank name badge labels are also available.
Durable and convenient
We can also provide you with conference badges that are laminated, have photos printed for security, and barcoding applied for scanning purchases. Custom ID cards can also be hole-punched so they're easily attachable to lanyards for every day use. Include your logo design and create a complete look across all your event materials or retail and restaurant items.
---
ID Card Printing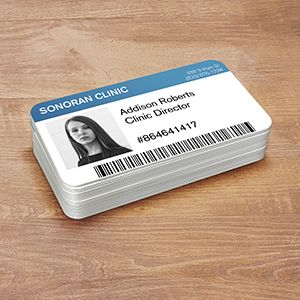 Easily Distinguish
Need to be able to identify members of your group or organization? ID cards are a simple way to accomplish this. We can make your membership cards as clean and simple as you'd like, or include members' pictures and your logo in full color to make them stand out. Lamination is also available and will help lengthen the life and protect the quality of your ID cards.
Identify your event goers
We can also print name cards for business events and trade shows, and incorporate the same graphic design and logo design used on other custom promotional products and event marketing materials.
Request an estimate or call us today for more information! 1 (520) 571-1114