Greeting Card Printing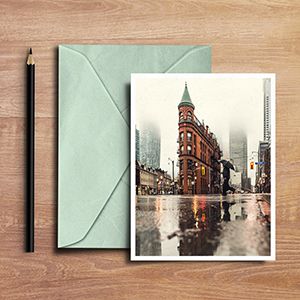 The perfect greeting for every occasion
We have years of experience printing custom holiday and greeting cards, creating professional, eye-catching custom ones for any occasion like birthdays, holidays, business anniversaries, and organization events. Personalized cards are great for direct mail campaigns and are part of our custom printing services. We can deliver visually stunning messages in all sizes for professional marketing campaigns with perforated tear-off coupons, save the date cards, and matching envelopes. Consider mailing a greeting postcard, either card stock or plastic, with a detachable membership or discount card.
Captivate your audience with extra details
We take pride in making sure that even small details (like applying a good scoring crease or allowing extra trim to be sure the folded edges meet perfectly) are not overlooked in your custom form printing. Spectrum can also die cut, foil stamp or emboss your holiday or greeting cards in-house, taking any vision or message you have and making it come to life. Let us help you design your own cards and turn your message into a tangible, personal note that stands out from the rest. If you can imagine it, we can deliver it.