Forms Printing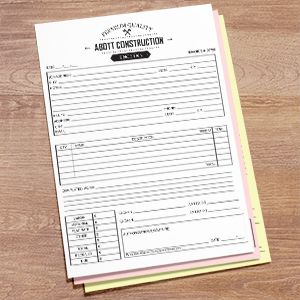 Forms to serve every purpose
We have the tools to take care of all your form printing. From multiple-part carbonless forms, to custom forms that require color, numbering or barcoding we can have them to you quickly. If you need thousands or as few as two, we can produce them economically and help you design them with our graphic design services. 
We will satisfy your needs
We can produce two-sided, one-color carbon forms or documents on carbonless paper. Whether you need just a few copies to get by, or need to change the content on a regular basis, we can quickly process any changes to your business forms. Information changes quickly, and with Spectrum's custom business form printing and ability to print on demand, you won't ever have to over-commit on your inventory levels.