Door Hanger Printing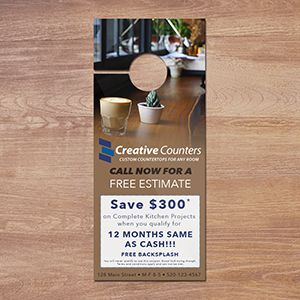 Open the door to more
Door hangers are a great way to get your message out to the right people at the right time. They can be customized to present anything from a menu, to a political campaign, to a new business announcement, and can include tear-off coupons for added value.
Leave behind something valuable
Add a Quick Response (QR) code to your advertising door hangers to give your customer a quick way to view and learn about the product you're advertising. We can design, print, and help you get your message heard.