Business Reply Card Printing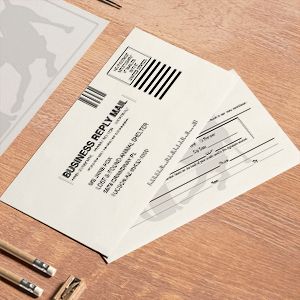 Secure a Response
We often forget the impact that simple business reply cards can have. They're not only effective for invitations, but are also great for RSVP replies, meal reservations and direct mail campaigns. Try adding additional information, company branding and a Quick Response (QR) code to your reply card to be sure the receiver knows just how to contact you in the future. We'll perforate the card with a self-addressed portion so the recipient can easily mail it back.
Business Reply Mail (BRM) & Business Reply Envelopes (BRE)
 If you're looking to add an incentive for a customer's reply, Business Reply Mail and Business Reply Envelopes are a dependable way to increase responses over time. We also offer complete mailing services, allowing us to take care of your business reply needs from design to delivery.