Appeal Printing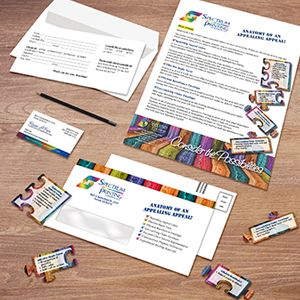 Spectrum Printing Company excels at appeal packets
We offer customized printing for your appeal letters, brochures, and business forms with customized information fields. Don't forget to include a return envelope for the form! We have the tools to manage and expedite all your business form printing, as well as the mailing of your pieces.
Flexible quantities available
Whether you need 100 or 100,000 forms, we'll take care of your form printing and mailing in the time and manner that is best for you and your business. 
 
Your local printing destination
Send us your electronic files for your custom forms and appeals, and let us take care of the rest. We can add a cover and bind them, and offer print on demand services to help you manage inventory levels and respond to changing market conditions in a more effective manner.