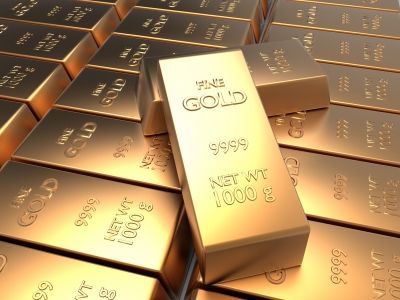 So-called "junk mail" can actually shine like layered bricks of gold in the eyes of the consumer with effective direct mail marketing.
Ignore what you've heard about outbound marketing not being effective for B2C businesses. There are many riches to be found at the end of the rainbow, like these golden nuggets:
• DIRECT MAIL CAMPAIGNS trigger an online response. - Consumers may visit a brand's website or search online for more information.
• Direct mail is viewed as trustworthy. - Consumers understand the essential role that direct mail plays within their lives.
• Direct mail is retained for future reference. - Consumers may keep the mail they receive.
• Direct mail is expected. - Consumers may end up having a negative view of a brand if they didn't offer printed communications by mail.
• Direct mail is not going away. - Even younger consumers are realizing that direct mailings will never be completely replaced by online marketing messages.
In fact, consumers are more likely to visit brands' websites thanks to direct mail vs. email marketing messages based on Target Marketing's Seventh Annual media Usage Forecast Survey in January 2013. They say the results showed that direct mail delivers the strongest ROI for both customer acquisition AND retention.
As for non-profit marketing strategies, a recent survey finds direct mail is still the strongest tactic for donations, prompting 21% of Americans to give to charities, according to a November 2013 global survey by YouGov.
It's time to experience a solid-gold direct mail marketing campaign before St. Paddy's Day and see for yourself with this in mind:
• Promote, Personalize, Profit - Develop print and mail marketing materials with personalization and variable data to maximize response rates.
• Printed Envelopes Pack a Punch - Print ENVELOPES that provide expected privacy and the perception of value of the contents within.
• Price Determines Value - Choosing price over quality hurts a brand's image, reputation, and credibility. Don't skimp on quality to save a few bucks.
We'd usually say, "Good luck" to you, but in this case... we don't need to because we know you won't need it when working with a high quality, professional printer and marketing team who takes the time to understand your vision and goals.
Fortunately, Spectrum Printing Company can help you with all your design, printing, direct mailing, and cross-media marketing (offline & online) needs. Give us a call at (520) 571-1114 and one of our friendly Client Services Representatives can guide you on the right path to find your own pot of gold at the end of the rainbow.