Sheila Callen, Office Manager / Accountant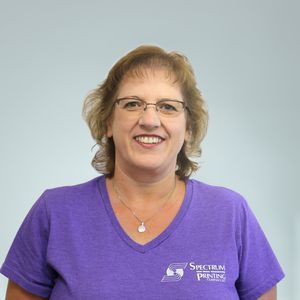 I bring over 20 of years accounting and office management experience with me. I couldn't be happier to be a part of the Spectrum team!
When it comes to accounting functions, billing and customer service, I'm here to help you with whatever I can. Money is no casual issue, and I understand and appreciate the concern to have your billing handled professionally and precisely. Please don't hesitate to give me a call whenever there's something I can help you with. Each one of us is committed to doing all we can to make your experience with Spectrum Printing easy and delightful!