Javier Gradias, Shipping and Logistics Manager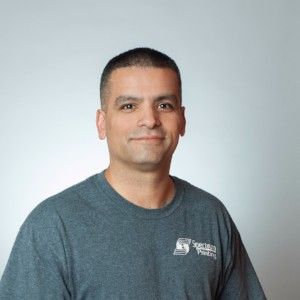 As the Shipping Manager for Spectrum Printing, I see every product that goes out of our doors. I serve as your final Quality Control Inspector, making sure your important printing projects look exactly as they should and are packaged and shipped (whether local or international) according to your schedule. Several of our clients have us maintain a supply of their printed materials for periodic delivery. It is my responsibility to receive, to track the inventory, and to provide pick and pack services when the client places an order. 
When needed, I also help out in the mailing department usually operating the inkjet addressing equipment. To be helpful, I am responsible for making sure we always have an adequate amount of postal supplies on hand to meet our clients' needs.