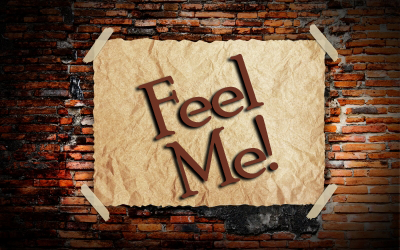 Sure, the brilliant use of color, copy, and spectacular imagery are ways to make heads turn and increase response rates in print marketing, but what about creating a tactile sense of engagement with your audience?
It's time to cherish paper textures.
If you happen to be a creative professional, you may know what I'm referring to.
The choice in paper is just as essential as which shade of purple, which call to action, or which baby face image to use.
In case you've forgotten or had one too many mochas eager to reach your print deadlines, allow me to remind you of these 12 paper textures that go beyond the immediate physical attraction of visual art and design.
Let's review:
Smooth / Wove
Coated and uncoated paper can both have a smooth finish, but not slick.
Stipple
A subtle pebble-like finish.
Eggshell
A smooth texture, yet slightly rough.
Column / Pinstripe
A vertical ribbed texture.
Tant
Uneven embossing on front side, back side is smooth.
Laid
A fine-lined, horizontal ribbed texture.
Felt
A velvety texture.
Linen
A woven fabric pattern that feels like natural linen.
Seed
Processed with various flower, vegetable, and tree seeds that can sprout when the paper is planted in soil.
Translucent / Vellum
A thin, smooth texture.
Soft-Touch
A luxurious, rose petal-like silky smoothness.
And last, but definitely not least—my favorite texture I've personally touched (and can't seem to stop handling at my desk)—is…
Potato Starch
It's a distinctive sandy texture. In fact, it is made with real potato starch. You gotta feel the unique quality of this paper to believe it!
Turn your special print marketing projects into an outstanding experience for the end-user. Making the sensible choice by selecting a more unique textured paper where you can feel the difference may make all the difference for them, too.
Curious? Stop by our local print shop in Tucson, Arizona to experience the difference. While you're here, we'll take you on a personal journey through our shop if you'd like. SCHEDULE A TOUR TODAY! Or call us at (520) 571-1114.