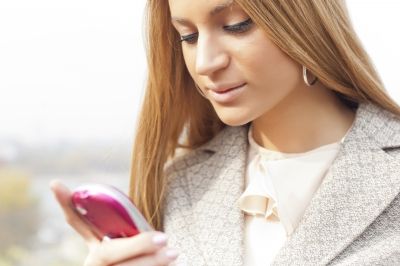 You've heard the old adage, "A picture is worth a thousand words." And, according to generational marketing expert Jason Ryan Dorsey, that phrase is no truer than when you're tying to reach the Gen Y crowd. Generation Y (also referred to as "Millennials"), are those who were born between 1977 and 1995 whose spending power will continue to grow. Some marketing leaders believe this group only responds to marketing messages when they come through an electronic device or a social media site.
With a massive amount of brand messages coming at them in digital formats, how do you break through the different messages they receive and really get their attention? One idea that may be overlooked is printed mail (and yes, that is mail with stamps). Consider incorporating a direct mail piece into a campaign using multiple touch points, including a printed piece.
Marketers using print can reach Gen Y consumers - they just need to cater the message and call to action in a different way than in generations past. Dorsey says his Gen Y counterparts prefer print pieces with more photos and less text, and and with calls-to-action that direct to a digital platform.
And when considering the importance of developing a print and digital marketing strategy to reach consumers of all ages, you can't ignore mobile - the bridge that links the physical and digital worlds. When was the last time you didn't look at your cell phone for a full 24 hours? We're a truly mobile, constantly connected culture because of our phones. With a seemingly infinite amount of potential in mobile marketing, the last thing you can do is risk exploring possibilities in this realm.
Consider the following when brainstorming ideas to reach your Gen Y consumers:
• Personalize it. Gen Y likes to feel special.
• Keep it visual. If it's cool enough, it may even end up pinned to the wall.
• Treat them like a V.I.P.
• Make them feel deserving.
• Give them a challenge.
• Connect them to a cause or a part of the community for the greater good. Gen Y wants to contribute to a cause.
• Believe in them.
• Add a QR code or drive them to your social media sites.
• Make it interactive - always explore the things they have not seen before.
Do all this and more by Starting a Cross-Media Marketing Project.
How is your business reaching customers and potential customers - of all ages - by taking advantage of the marketing tools available today? We'd love the opportunity to brainstorm ideas on the methods that will help you deliver results. CONTACT US at Spectrum Printing Company: (520) 571-1114. Consider the Possibilities.