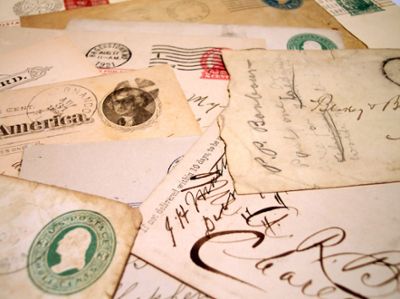 You've developed the perfect new marketing campaign complete with customized offers for your targeted industries, quick response codes with personalized landing pages and enough planning to make your mailers a huge success. You send your emails and mailers and wait for what you're sure will be a huge response, but now weeks have gone by in silence and you're left twiddling your thumbs, trying to figure out what went wrong.
The value of an accurate, up-to-date and tidy mailing list is exponential. It's the one thing that can manage to absolutely ruin your campaign and throw thousands of dollars down the drain, no matter how well everything else was done or how effective your message would have been.
Keeping and maintaining a mailing list is a challenging and time-consuming task. The good news is that you don't have to do it! There are hundreds of business printers that offer mailing list acquisition and mailing list management services in conjunction with their direct mail marketing packages. Thanks to advances in printing technology, it's easy for printers to acquire accurate and recently updated lists for the markets their customers are trying to reach, without requiring their clients to dig through file after file of old customer contact information and repetitive entries.
So why take advantage of this service?
No. 1. It's critical. If you don't have an accurate mailing list, you don't have an effective marketing campaign.
No. 2. It reduces the possibility of error. No one likes to open an email box and find three of the exact same messages inside. Mailing list acquisition and management services remove duplicates for you, so you can spend more time developing your campaign.
No. 3. It provides relevant information you wouldn't otherwise have. Obtaining an accurate mailing list not only provides you with contact information, it also offers information about your targeted customers' job history, demographic groups and geographic location.
No. 4. Accuracy is everything. While many businesses take good care of their mailing lists and constantly update changing client information, there isn't always a way to be sure it's getting done. If there's not an existing relationship, there isn't always an opportunity to retrieve a correct email address by making a phone call.
No. 5. Simplify your marketing. Sending everyone at Company X the exact same mailer isn't likely going to get you the business you're looking for. In fact, it may do exactly the opposite. Even if you were barking up the right tree by reaching out to Company X, latching on to the right branch is where the level of your success will be determined. More often than not, you get one shot to reach the right department, office or decision-making employee. An accurate mailing list will ensure you're capitalizing on that chance.
No. 6. You want to see results. Nothing is more frustrating than spending time on a fantastic project, just to see it go unnoticed by your clients and potential customers. Take advantage of your printer's mailing list acquisition and management services to make sure your great offers and promotions are seen and responded to.
There are countless reasons to utilize the mailing list acquisition and mailing list management services you have at your disposal, but it all boils down to seeing results and reaping the benefits of your hard work. Open up a dialog with your printer about the mailing list services they offer, simplify your marketing process and grow your business - one amazing campaign at a time!