Ken Knows Creativity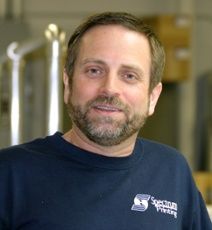 I've been with Spectrum Printing since 1986. I spent the first twelve of those years as a pressman working the sheet-fed presses, since then, I've been the Production Manager responsible for the conventional press, digital press, and bindery/finishing operations.
Moving Spectrum into the digital age has been an important task of mine, and I've worked to get two HP Indigo's into our shop. I am a trained operator and maintenance technician, and train all new operators to ensure your projects are handled with care and consistency.
As a pressman and manager, I've gone through Lean Manufacturing, Six Sigma and ISO 9001 training, and have years of experience in making sure you get best in quality, efficiency and on-time delivery of your products.