Michelle "Shelly" Lewis, Mail Division Manager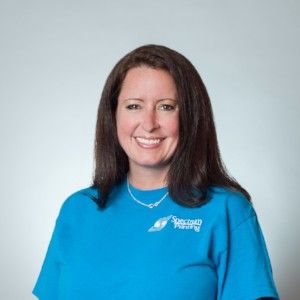 I am pleased to be a member of the Spectrum Printing Mailing Department team since 2007. Whether your project is Direct Mail Marketing, monthly statements, or any other project that prints and mails, we excel in the creation and execution of those jobs - on time! I am certified by the USPS as a Mailpiece Design Professional (MDP), and am here to make sure that your mailpiece is USPS-friendly. 
My team and I stand ready to assist you to create a mailing list or to work with the lists you provide to process them for the most favorable postage rate and maximized deliverability. If you have a question about any mailing issue, please contact me and I will be delighted to assist.