Michelle "Shelly" Lewis, Mail Division Manager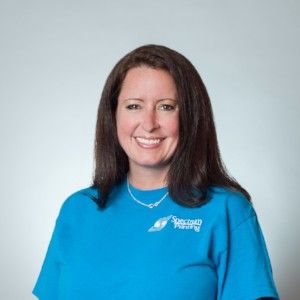 If you call Spectrum Printing to get an estimate for your printing/mailing project, I could be the person to help you with that! As a Client Service Representative, I will help you choose the perfect paper and ink colors, give you a competitive pricing estimate and get your project under way.
If you were to wander into the Mailing Department, you would see me running and maintaining our inserters, our inkjet or our tabbing and stamping equipment. I am certified by the USPS as a Mailpiece Design Professional (MDP), and am here to make sure that your mailpiece is USPS-friendly.