Janel VanderWall, Client Success Manager / Estimator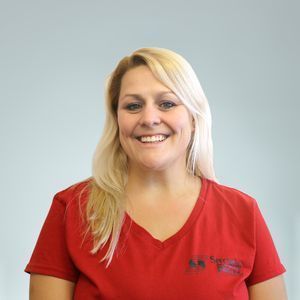 I get great personal satisfaction and fulfillment in working with clients to produce jobs that live up to their expectations. In my time here at Spectrum, I have become somewhat of an expert in some of the important, but lesser thought of, products we supply such as rubber stamps, desk nameplates, business checks, and business forms. 
My off hours are dedicated to raising an amazing little Christmas-baby son, so you know I am busy but, enjoyably so. One of the things he and I like to do is baking cookies together. My fellow CSMs and the others at the shop are thrilled to get the "extras".