Jason Behrends, Digital Press Operator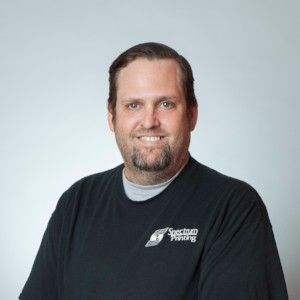 A Tucsonan since 2002, I have been in the printing industry since 2007 - the year before I joined Spectrum. I am an operator of our digital presses as well as our envelope presses. 
The most important thing to me as a pressman is producing the highest quality products for my customers. Big or small, I produce each job as if I'm doing it for myself or my family. That is how we treat every client and why I believe Spectrum Printing provides nothing less than perfection.