Jason Behrends, Digital Press Operator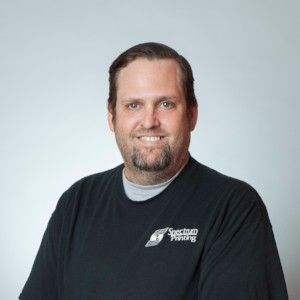 I have lived here in Tucson, Arizona since 2002 and have been in the printing industry since 2007, a year before I joined Spectrum. I truly enjoy my job because it gives me the opportunity to challenge myself mentally and physically every day.
I work with an HP Indigo press. The unique thing about digital press printing is that it allows fast turnaround times on small runs, variable data and printing with white ink.
The most important thing to me as a printer is producing the highest quality products for my customers. It doesn't matter how big or small the order is, I do the job as if I'm doing it for myself or my family. That is how we treat every client and why Spectrum Printing provides nothing less than perfection.