Printing & Direct Mail Marketing Tips - Company Updates - Client Success Stories
Join our community of small business owners, non-profit executives, and graphic designers by subscribing to our blog, From Both Ends of the Spectrum to receive great content delivered right to your inbox.
Spectrum's blog covers everything you need to stay updated with the printing and direct mail marketing industry. Topics include graphic design, printing, direct mail, marketing campaigns, company updates, client success stories, and more. Gain access to great articles like these when you subscribe:
A Break-down of Basic to Specialty Fold Types for Your Next Print Project
Top 3 Things To Do This Summer Before Your Next Appeal
Get Less 'Return to Sender' Mail and Save on Printing and Postage Costs
Complete the form nearby to subscribe by email today!
Still Not Sure? Here's a Sample of What You'll Receive: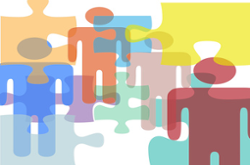 Applying Dating Principles to Find the Right Customers
Embarking on a new relationship and taking on a new client are similar in that both can either be groomed into a beautiful partnership or quickly driven into the dirt depending on how the courting process was handled. If the relationship isn't set up on a reliable foundation, it will likely never be stable and, therefore, will lead to constant headaches for everyone involved.
There are three things to avoid at all costs when courting a potential client to ensure that when the signing occurs, the relationship has a legitimate chance of being mutually beneficial and easily maintained on a long-term scale.
Mistake #1: Failing to recognize, accept or relate to the customer personas that are most willing and able to purchase your product or service. ...