Full color Postcards!
 Spectrum is celebrating its founding on July 1, 1986 by turning the calendar back and offering "1986 Prices" on
Full Color Postcards. Just how special are the "1986 prices"? Here are some examples: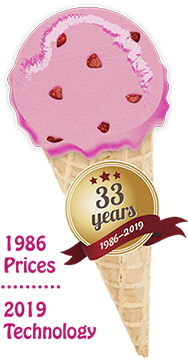 Based on "camera-ready" art supplied

Payment due, in full, on delivery or mailing

Please allow 5-7 business days from date of proof approval for delivery.

Order must be placed and delivered between June 1, 2019 and June 30, 2019.

Limit one order of no greater than 10,000 cards at "1986 pricing" per client, please.
Please contact one of our Client Success Managers at
571-1114 or sales@spectrumprintingcompany.com